Your Non-Surgical Back and Joint Pain Specialists
Any amount of pain can be a nuisance in your life, especially when it lasts a while. Everyone deals with pain differently, and there are many options available to treat it.  Narcotics and pain medications are one common option, but the best possible option for most painful orthopedic conditions is a good Physical Therapy Doctor.
Many patients are often looking for the "magic bullet" to immediately fix their back or joint pain.  Pain medications can often give them the most immediate short-term relieve, but they do not solve the problem and can have many long-term negative effects. 
Physical therapy, on the other hand, offers a wide range of possible benefits that far outweigh any risks involved.  Unlike pain meds which are only meant to mask your perception of pain.  A good Physical Therapy Doctor will focus on finding the origin of your orthopedic pain and work on improving the mobility of your painful areas, as well as the stability of the surrounding areas.  This will result in a far superior long-term outcome and allow you to live a more active life.
Our Vision
To improve Florida's healthcare and the health of it residents, by addressing the root cause of their musculoskeletal pain and dysfunction. Therefore, reducing the use of pain masking agents, such as opioids and limiting surgery to an option of last resort. Reducing both the costs of healthcare and the unforeseen consequences that may arise from these less safe and costlier alternatives.
Our Mission
The mission of Physical Therapy Doctors of Florida is to help the members of our community to live more active and fulfilling lives, by maintaining and improving their overall health and fitness, as a result of providing them with high-quality physical therapy care and exceptional customer service.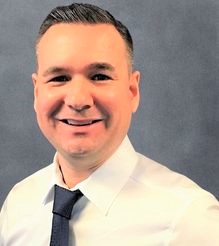 Dr. Jonathan Mullis, PT, DPT
Owner and CEO
Owner and CEO of Physical Therapy Doctors of Florida LLC. Dr. Mullis has been a Physical Therapist since graduating from Northeastern University in Boston, with his Bachelor of Science degree in Physical Therapy, in 2000. He went on to obtain his Doctorate in Physical Therapy (DPT) from Simmons College in 2005 and also completed a one-year fellowship program in the Norwegian Approach to Manual Therapy, at the Institute of Orthopedic Manual Therapy, in Woburn, MA, in 2002. Over the years, he has also received training in various other manual therapy and myofascial therapy techniques.
Before starting Physical Therapy Doctors of Florida, Dr. Mullis founded Mullis and Associates Physical Therapy, Inc. in 2009 which grew to two Boston area locations before being sold to ProEx Physical Therapy in May of 2017. Dr. Mullis also spent over 8 years at Boston Medical Center, prior to founding Mullis PT, and was responsible for managing the Outpatient Rehabilitation Therapies Department. He specializes in the treatment of orthopedic injuries of the spine and extremities.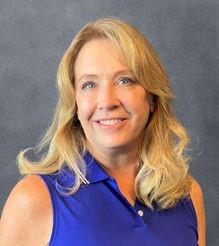 Megan Bollinger, MPT, PRC, PMA-CPT
Physical Therapist
Megan joined our team in November of 2020 as a Physical Therapist. Megan comes to Florida with a Master's Degree in PT from the University of North Dakota. Prior to moving to Bradenton in 2017, she was from Bemidji, MN. She has specialties in treating spinal disorders, chronic pain/migraines, women's health, and athletes. She is a biomechanical expert and movement specialist.
Megan is one of less than 250 therapists worldwide that has earned a certification from the Postural Restoration Institute specializing in using multiple systems/whole body approach for evaluation and treatment. She also has an advanced certification in Pilates from the Pilates center in Boulder, CO. She is an "out-of-the-box" therapist that has a passion to help patients return to a healthier life by identifying and correcting unhealthy movement patterns.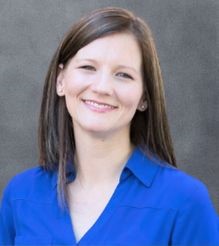 Kristin Trezza
Patient Care Coordinator
Kristin joined our team in August of 2021 as our Patient Care Coordinator. Prior to moving to the Bradenton area, Kristin worked as a Human Resources Officer in Clearwater, FL. She has previously worked as a group fitness instructor and certified Personal Trainer. She is excited to be a part of our team and assist patients in scheduling their PT treatment to improve their physical health and capabilities.
Kristin lives in Bradenton with her family and is currently working towards her Bachelor's degree. She enjoys spending time with her family, reading, writing, dancing, and running.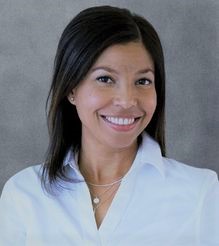 Sonia Mullis
Owner and COO
Owner and COO of Physical Therapy Doctors of Florida LLC. Sonia has extensive experience in both Operations and Management. Originally from the Dominican Republic, she has over 15 years of experience in Buying/Marketing and Management both in the Dominican Republic and in the United States. She spent 11 years working in the Merchandising Department at Stop & Shop Super Market/Ahold Headquarters in Quincy, MA. In her last role at Ahold, she was a Category Manager with responsibilities that included managing a multimillion dollar promotional budget, assortment, promotions and buying for 400 stores. Upon leaving Ahold Sonia joined her husband at Mullis and Associates Physical Therapy, Inc. as the Director of Operations with oversite of all business operations.
She holds a Bachelor Degree in Hospitality Administration/Management from Pedro Henriquez Urena University, in the Dominican Republic.
Her hobbies include, spending time with her family, event planning, dancing and listening to music.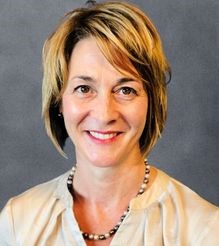 Cynthia Cantwell, PTA
Physical Therapist Assistant
Cindy joined our team in November of 2019 as a Physical Therapist Assistant. Originally from Northern Vermont, Cindy brings over 25 years of experience in both acute care and outpatient orthopedic settings giving her a wide range of therapeutic options. She believes in treating the body as a whole system.
Cindy graduated from New Hampshire Vocational College in Claremont, NH in 1989 and specializes in manual therapy, as well as, traditional physical therapy techniques. Additionally, she has extensive training in myofascial release, craniosacral therapy, joint balancing, total body balancing, massage therapy and postural restoration. Cindy enjoys educating patients about their bodies and providing the tools to assist in their healing. Cindy lives in Lakewood Ranch, FL with her husband and her westie (Lola). She has a love for Yoga and in 2015 attended a 200- hour Hatha teacher training program, for her own personal growth.
What is a Physical Therapist?
Physical Therapy Doctors complete 6-7 years of university training and clinical affiliations before graduating and becoming eligible to take the board licensure examination. They are experts in pain and injury diagnosis, pain and injury treatment, exercise prescription, injury prevention, rehabilitation and many other areas of sport, health and fitness training.
What do I need to bring?
Be prepared to provide your previous medical history. If you have them and if they are relevant bring X-ray/MRI reports, a list of medications and your Insurance Card.
How many visits will I need?
The number of visits will vary based on each case. After a thorough assessment, your Doctor of Physical Therapy will discuss your Individualized Plan of Care.
What should I wear to my appointment?
We recommend that you wear comfortable, loose-fitting clothing that allows you to move freely.
How do I make an appointment?
You can get in touch by phone 941-264-1414 or use the form under the Contact Us page.
Do I have to be referred by a doctor?
No, Physical Therapy Doctors can assess and treat without a referral from a physician. However, some health insurance plans may require a referral in order to cover the services.
Do I have to fill out any paperwork?
Yes, we will e-mail you the required paperwork for you to complete prior to your Initial Evaluation.
Where can I review your Notice of Privacy Practices (HIPAA)?
If you would like to review our Notice of Privacy Practices before your appointment, you may download it below. You do not need to print it or bring it to your appointment.
HIPAA Notice of Privacy Practices