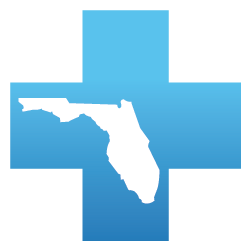 There were nearly 55.5 million preventable medically consulted injuries in the United States in 2020 (the most recently reported complete year). Over ¾ of those took place in the home, not to mention nearly 8.4 million nonfatal traffic accident-caused injuries according to the National Safety Council. Nearly 21 million unintentional injuries resulted in visits to emergency departments in the same year, per the Centers for Disease Control and Prevention. The CDC also informs us that falls are the #1 cause of nonfatal emergency department visits for all ages.
Plans, preparations, and actions can be taken to avoid accidents or stop them from taking place. Accidents often occur due to human factors such as:
Unsafe Behavior
Inattention
Negligence
Lack of Knowledge
Inadequate Training
By choosing to be more mindful, we may very well decrease our risk of accidents. Some tips for older drivers that also apply toward preventing non-auto related accidents include:
Stay Physically Active
Staying physically active improves your strength and flexibility, giving you more control over the steering wheel, makes it easier to look over your shoulder when changing lanes or parking, and makes you generally more able to physically avoid slips and falls when walking. If you recognize the need to incorporate a physical fitness routine but feel unsure as to how to go about it due to pain related limitations, a Licensed Physical Therapy Doctor is a specialist in helping you move without pain. Physical Therapists have the know-how to improve your quality of life without prescribing drugs or surgery.
Eliminate Distractions
Texting while driving is illegal in Florida because it is unsafe. If you use an iphone, you can remove the distraction by utilizing the Driving Focus option. It will silence or limit your notifications while driving, and is fairly customizable; you can even set it up to detect when you begin driving and it will automatically activate.
Increase Your Knowledge Base
The State of Florida authorizes drivers who are 55 years of age or older to complete a Mature Driver Discount course that is approved by the Florida Department of Highway Safety and Motor Vehicles (FLHSMV). Upon successful completion of the course, the driver can provide the completion certificate to their insurance company for an insurance discount. This is a great way to both learn how to become a safer driver and save a little money while doing it. Florida Highway Safety and Motor Vehicles provides a list of Approved Mature Driver Courses.
If you have already sustained an injury from an accident, or still experience pain or limitation from an older injury that's never fully recovered, that's not to say that you have no recourse other than to live with it and expect to miss out on activities you previously enjoyed. Back and neck pain, dysfunction in any of the joints, and balance or walking difficulties are all challenges that physical therapy is designed to address, and all without prescription opioids or invasive surgeries. The state-of-the-art facility of Physical Therapy Doctors of Florida is here for you in Bradenton, Monday through Friday. Our team of Physical Therapy Doctors and Assistants are happy to serve all of Manatee and Sarasota Counties with the best in personalized care. Give us a call today at (941) 264-1414 or email us info@ptdoctorsfl.com. You can even send us a direct message on our Contact page.