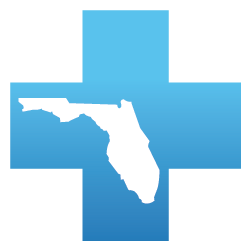 On behalf of the entire staff at Physical Therapy Doctors of Florida in Bradenton, FL, we'd like to wish you and your loved ones a very happy holiday season.  We hope it's a safe and pleasant time of year for you, filled with lots of laughs and love as you celebrate with those closest to you.
2019 was a great year for Physical Therapy Doctors of Florida, and we have you, the patients in our community, to thank for all that we accomplished.
At Physical Therapy Doctors of Florida, we're always striving to expand our knowledge, fine-tune our techniques and improve our services to better serve our patients.  Throughout the year we've attended various courses and conferences that help to highlight the latest developments in the physical therapy world while also helping us better understand the views of other health-care professionals.
This year, we are very excited to welcome Cindy Cantwell to the PT Doctors family. Cindy is a Physical Therapy Assistant with over 25 years of experience, and we are very happy to have her.
The expansion of our services and staff, and our ability to provide premier treatment to a wide range of patients has been met with great success.  Here's what some of our patients have had to say about their experience at Physical Therapy Doctors of Florida:
"I was referred here by my Dr after hurting my neck. I tried going to a different PT but had difficulty with their insurance department (not the first time) From the first phone call I knew this was the place to go. I spoke to Jon and before my first appointment he gave me some tips to help me feel better before I even stepped into the office. I have had two sessions with him and now feel almost back to normal! They are professional and also very friendly. I would highly recommend them to anyone in need of quality care!" Ed
 "Physical Therapy Doctors of Florida were excellent, caring and very professional on every visit. Individual attention was given to the pain I was experiencing at the time. Thankfully I am now able to enjoy more activities and I will recommend them highly to my friends and family." Susan
  "I was traveling and had to find a physical therapist in Bradenton for two weeks. I could not be more satisfied with the care at this facility. I have had PT in the past for two other injuries. Both times, I was volleyed between different therapists who had different levels of experience. They often spent more time telling me what to do at home than working with me at the office. At Physical Therapy Doctors of Florida, Jay made the most of our time AND gave me a home routine. With a combination of stretching, massage and exercises, I made tremendous progress in just two weeks. My PT back home was very surprised how much my range of motion had improved in just two weeks. The high level of personal attention was far different from other places I have been. I would highly recommend this facility." Cindy
We are humbled and overjoyed by such kind words from our patients. We thank all of our patients for their support throughout 2019 and for allowing us to "Help Them Move Without Pain!"  We hope for an equally amazing 2020 and wish the same for you and yours.
For more information from our Bradenton rehabilitation experts, or for any other aches or pains you may be experiencing, contact Physical Therapy Doctors of Florida in Bradenton, FL at 941-264-1414 to schedule an appointment.