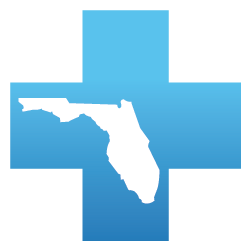 The Hanukkah, Christmas, and New Year's celebration season is upon us once again. As we exit 2022 and enter 2023, many of us will put a lot of time and effort into decorating our homes for the festivities. It should be fun and personally rewarding, but if physical limitations seem to constrain our creativity, we'll need to make some adjustments to ensure a safe experience. In this guide, we'll go over several tips for safe holiday decorating.
Work Within Your Reach
If you have difficulty with stretching and reaching because of arthritis or injury, or don't feel like you have the same sense of balance or stability as you used to, there's no reason to risk injury when there are many options for fun and festive decor within arm's reach – no ladder needed. If you feel that a short step stool is still within your level of physical ability, make sure it's placed with the legs squarely on the ground, and test the stability before ascending it. Once at the top, don't get overzealous with your range of work area. If you need to access an area that requires you to lean, it is imperative that you descend the step stool and then once grounded, move it to the next section rather than risking a fall or strain from overreaching.
When it comes down to it, we have the opportunity to deck a whole lot more than the halls. In order to stay within your reach, consider focusing on seasonal throws and pillows on the couch, holiday-oriented placemats, table settings, and centerpieces for tabletops; maybe even antlers for the car.
No Shortcuts
It's important to use the right tool for the job. A possible savings of time certainly isn't worth an injury, so be sure to familiarize yourself with the safe and proper use of electrical extension cords, splitters, power tools, and anything else you may not routinely use throughout the rest of the year. Always read the instruction manual and abide by the manufacturer's specifications for each product.
If you're going to involve candles, holiday lights, or fireplace decor in your seasonal ambiance, don't give the flame or electricity an inch – it'll take a mile. Be sure to turn off electrical lights when leaving home or going to bed, and make sure they are securely fastened in place with insulated fixtures to avoid electrocution or fire hazard. If you intend to light a fire in the fireplace, ensure all hanging stockings or anything else flammable is somewhere away from the mantel.
Want to decorate beyond what you feel is your level of safety? Hire a professional. Sometimes the best tool for the job is someone who can do it for you. A simple Google search for "local holiday decorators" will bring up close-to-home options whether you live in Bradenton, Sarasota, or anywhere else.
Learn Proper Movement
Holiday decorating is a physical activity, so in keeping with the idea of hiring a professional, Licensed Physical Therapists are the professionals to turn to when you want help to move without pain. Recovery from injuries, arthritis, muscular imbalances, and back and joint pain are all problems in which our physical therapy doctors and assistants specialize in treatment. And the great thing is that they do it without invasive surgery or prescription drugs. Don't let another year end without addressing your pain, call us at (941) 264-1414, email info@ptdoctorsfl.com, or send us a direct message for more information or to set an appointment.
Bonus Tip!
The holiday generosity continues with a fourth bonus tip! Our own Sonia Mullis shares inspiration for decorating your home in her Facebook and Instagram Designs by Nina. Although there are plenty of current holiday oriented photos and videos to glean from, check out the links for creative home decor ideas for ALL the seasons, hosting & entertaining, and tablescapes.