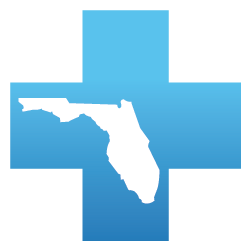 Great news for all of our patients: under the phased reopening guidelines provided by the CDC, as well as Florida State and Local Manatee County Officials, Physical Therapy Doctors of Florida will be reopening on Monday, May 18, 2020, while implementing greater measures of precaution for your health and safety. We are excited to be able to continue in our passion to help the members of our community live more active and fulfilling lives by maintaining and improving their overall health and fitness while abiding by new COVID-19 guidelines. These guidelines have been carefully designed by officials to ensure that we can all keep our patients and therapists safe from COVID-19 while still being able to provide the vital health and medical services needed to keep society strong as a whole. We are adopting all the recommended precautions and look forward to being able to serve you once again!
So what does that mean for you as a patient of Physical Therapy Doctors of Florida? What differences can you expect to see at your next appointment?
Upon Arrival
Be Timely: when you arrive at our location, please wait inside your car or outside the clinic until the time of your appointment.
Empty Lobby: if someone accompanies you to your appointment, they are welcome to walk with you to the lobby, but we ask that all guests wait outside the clinic during your session.
Hand Sanitizer: upon entry to the clinic, you will be asked to apply hand-sanitizer that we will happily provide for you.
Face Mask: We will require all patients to wear a face mask, each patient may wear their own or we will provide one for you if you don't already have one to use.
During your Appointment
During your appointment, we will provide you with gloves to ensure safe interaction with any equipment.
Your therapist will wear a face mask throughout the duration of your treatment.
After glove removal, we will again offer you hand sanitizer on your way out.
Your appointment will end 5-10 minutes early to ensure that you have ample time to exit the clinic before the next patient arrives.
Our Staff
Our therapists are here to Help You Move Without Pain! Our vision has been to improve Florida's healthcare and the health of its residents. Your health and safety continue to be our top priority. Our clinic is clean, comfortable and beds are placed with ample space in between them.
 Our therapists will continue to wash their hands in between each patient.
They will continue to wipe and disinfect beds between each patient.
They will continue to thoroughly wipe and disinfect waiting room chairs and any other touched surface.
The Centers for Disease Control and Prevention gives more detail about additional steps you can take for safely navigating outside your home.We appreciate your cooperation in our effort to keep all our patients and staff safe.
Physical Therapy Doctors of Florida is Bradenton's answer for non-surgical back and joint pain. Pain medication merely masks your perception of pain, but a good physical therapy doctor will focus on finding the origin of your orthopedic pain and will work on improving the mobility of your painful areas as well as the stability of surrounding body parts. We're here to serve all of Manatee and Sarasota counties and can be reached at (941) 264-1414 for questions or appointments. You can also send us a message at Info@PTDoctorsFL.com.