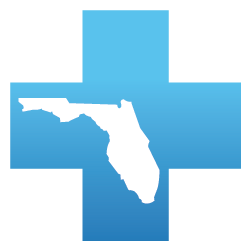 The CDC reports that each year more than one out of four people over age 65 experiences a fall. One out of five of these falls results in a serious injury, such as broken bones or head trauma. In fact, according to the World Health Organization, falls are the second leading cause of death worldwide. Research has identified the risk factors, ie the conditions that contribute to falling. These include lower body weakness, difficulties with walking and balance, home hazards, and vision problems. Although they are a threat to the health of older adults and can reduce their ability to remain independent, falls are not inevitable as you age. Let's review some ways to prevent them, and the answer to what to do if you've already experienced a fall or are at risk.
Addressing vision problems is the quickest, most straightforward step you can take towards avoiding falls. Schedule an eye exam to ensure you're afforded the most up-to-date prescription for lenses, and to find out if there are any underlying eye issues that can be remedied. Unfortunately, many people's homes are set up in a way that places unnecessary hazards in people's paths. Both the CDC and the National Institute on Aging offer useful guides on safeguarding your home against falls, and how to make it easier to get around with walking difficulties. Here's a room by room guide as well as a more general checklist. Small, simple things add up to a safer, less fall-prone lifestyle. Even something as simple as ensuring that you are wearing proper footwear can dramatically improve your gait and decrease the likelihood of a fall. Above all else, the most effective method for reducing the rate of falls in adults over age 65 is exercise. If you already have difficulty with walking or mobility in general, this appears to be a conundrum. How do you begin an exercise program if your basic movements are impaired?
Physical therapists not only treat chronic pain and rehabilitate injuries from falls, they also help people prevent suffering fall-related injuries by identifying weaknesses and focusing on strengthening them so that they aren't as likely to experience a damaging fall in the first place. Assessing your risk for a fall can be a useful tool to help determine your level of need for professional attention. Use this CDC and National Council on Aging provided short,free questionnaire to give you insight into your risk level for experiencing a fall. If your mobility is decreasing, a physical therapist can prescribe a personalized training program designed to increase your stability and strength. The great thing about this is that not only will it make walking easier and decrease your risk for a fall, it also carries over into every other everyday task, like carrying groceries into the house, picking up and holding grandchildren, even enjoying outdoor activities you may have given up long ago, like golf or walking the dog. Licensed Physical Therapy Doctors and Assistants are available right here in Bradenton; easily accessible from all over Manatee and Sarasota Counties. Call Physical Therapy Doctors of Florida today at (941) 264-1414, email us info@ptdoctorsfl.com, or send a direct message for more information on how we can help you move without pain!