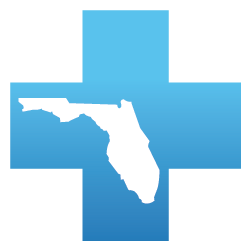 'Tis the season to start your holiday shopping. Black Friday and holiday sales are just around the corner, right on time for all the Christmas and Hanukkah gifts you enjoy buying for your loved ones. Unfortunately, what often accompanies the festive spoils is pain in the feet and ankles. One in three people over the age of 65 experience aching feet or stiffness, regardless of forays into the mall. There are several steps we can take to mitigate problems with feet as we gear up for the holidays.
Wear the Right Shoes
Studies show that a large proportion of the population wear incorrectly sized footwear that is associated with foot pain and disorders. Both length and width need to be appropriately sized, along with adequate arch and side support. You may need to choose healthy function over stylish form and leave the fancy shoes for the parties and get-togethers that don't involve so much pavement-pounding.
Take Frequent Breaks
Your feet and ankles need to de-stress just like you do. Though you may be excited at all the holiday fare and presents you know everyone will love, a little rest will go a long way in keeping your lower extremities feeling good. Plan to get lunch mid-shopping, or stop and sit for a beverage or to make a call instead of trying to do these sorts of things while on the move.
Invest in Your General Health
One of the easiest but most neglected healthy habits is drinking plenty of water. Water makes up a very high percentage of your connective joint tissue, as well as being the most important part of joint lubrication. Try to get four to six cups per day and your feet and ankles will thank you for it. A healthy body weight also will go a long way towards happier feet. Since they bear the brunt of the rest of your body, decreasing the load to something more manageable will automatically allow them more stamina.
Get Professional Help
Many people's pain extends beyond difficulties with extended bouts of walking. Each of your feet has 28 bones, 30 joints, and more than 100 muscles, ligaments, and tendons. The ankle is no less complicated. Just take a look at its sophisticated structure. All that is to say that there's a lot going on and a lot that can go wrong in these critically important supports for your body. A Licensed Physical Therapist has the proven expertise and experience to assess your problem and prescribe a treatment plan that's designed specifically for you. Muscular imbalances, errant posture, arthritis, not to mention new or poorly healed old injuries, all can contribute to difficulty with walking. Most people don't know if their pain stems from plantar fasciitis, Achilles tendonitis, inflammation, or who-knows-what? Thankfully, these are all dysfunctions that physical therapists specialize in diagnosing and correcting, as well as being experts in general wellness who can help you structure a body weight reducing, strength building routine. Physical Therapy Doctors of Florida help you move without pain, and we do it without prescribing opioid drugs or invasive surgery.
Find out today what our friendly, highly rated, professional physical therapists have to offer by setting an appointment at our conveniently located office in Bradenton. You can reach us at (941) 264-1414, email info@ptdoctorsfl.com, or send us a direct message.