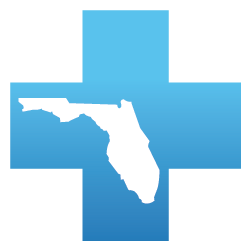 With longer, sunnier days, and kids and grandchildren out of school, June is a great time to focus on combining family-friendly outdoor activities with healthy fun. It doesn't have to be all about waiting in line at theme parks; Manatee and Sarasota Counties boast a plethora of parks and outdoor recreational opportunities to be enjoyed for low or no cost–there's something here for everyone! The National Recreation and Park Association has even designated June 10, 2023 as Family Health & Fitness Day. Let's sample some local attractions around our town you can easily visit that'll engender family time with light exercise.
Physical Therapy Doctors of Florida is located in Bradenton, known as The Friendly City, which also happens to be a city loaded with safe, well-paved, walkable paths to explore historic areas, an arts & culture center, and of course parks of all sorts; from beach to trail. WalkBradenton.com is a super useful site to help guide you through all the available walking adventures through our seaside town. Everything from Riverwalk to Village of the Arts, and many other places, are easily located on a user-friendly map via clicking on the side drop down panel on their webpage. There's even a video tutorial to get you acquainted with how it all works.
If sand & surf are more your style than shoes & shops, Anna Maria Bayfront Park has plenty of beachy amenities like picnic tables and grills, and parking is free. It's also sea turtle season, so you may even see their nests there. Elsewhere in Manatee and Sarasota Counties, nature can be explored at one of our oldest and largest state parks, Myakka River State Park, or you can search for imperiled species like the Florida scrub-jay at Oscar Scherer State Park.
Looking for something with a playground, pool, or other child-friendly fare? Check out this list of parks and recreational community centers that the kids in your life will be excited to visit. Of course pet owners will want to include their furry friends in the festivities, so avail yourself of these places in Bradenton and Sarasota where dogs can get as much exercise and recreation as the rest of the family.
If you or someone in your family feels like they can't fully take advantage of an otherwise fun outing because of pain, weakness, or limited mobility, please consider the possibility that you need not have your life dictated to you by treatable issues. Licensed Physical Therapy Doctors and Assistants are experts not only in determining what it is that's causing your pain, but they also know how to implement a course of treatment to strengthen and rehabilitate difficulty with movement, whether caused by injuries, arthritis, or muscular imbalances. The great thing is that they do it without surgery or opioids. Contact us today info@ptdoctorsfl.com, (941) 264-1414, or via our direct message page. We look forward to helping you move without pain!