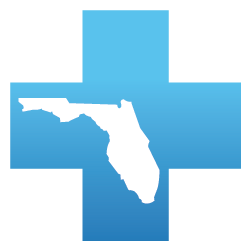 Manatee and Sarasota Counties are perfect places for outdoor activities year-round, but our mild fall season in particular invites people from around the world to enjoy the comfortable temperatures, low rainfall, and abundance of fun and enriching local events. Let's go over some practical steps toward helping you engage in a more active lifestyle.
Step 1: Establish a New Routine
There are so many walking, hiking, birding, biking, equestrian, and pet-friendly trails to choose from you; could pick one or two per week and have more than enough for many months before even coming close to exhausting them all. Whether you prefer level, paved, short trails, or more rigorous hikes through sand and over gravel with inclines, Southwest Florida has it all. Plan on identifying a trail or two you want to explore each week. You'll receive the benefits of outdoor exercise, meet other locals, and learn more about your community as you branch out and discover new areas of interest. Here are some very useful online tools to assist your planning: For Manatee, you can use this link to survey the range of parks, preserves, and beaches. Each entry offers descriptions of amenities so you can determine which venues are best for you. If Sarasota County is where you want to start, here's a huge list of nature trails that also host a wide variety of walking experiences. If you want to narrow it down to more town-specific trails (for example, Bradenton) instead of the more broad county-wide sites, utilize this searchable database.
Step 2: Join a Group
Joining a group, whether it's a team, club, or ongoing class, will help you settle into a new schedule of outdoor activity. In addition to meeting new friends and learning new skills, routinely scheduled group events ensure that you have a reason to be out and active often enough to gain the benefit of the outdoor lifestyle. Manatee County has a great calendar of outdoor group events and classes with everything from Sunset Tai Chi to gardening. You can also find your nearest pickleball or tennis court here, as well as many other health-conducive activities.
Step 3: Use Technology
Smartphones have endless options between their local settings and additional optional apps for using technology to assist your move towards a healthier lifestyle. Calendar reminders and notifications will help keep you on track to a normal schedule of getting outside. Consumer electronics like Fitbit can also give useful feedback about how much movement you're getting and how much time you're putting into your activities.
Step 4: Use Precaution
Lastly, don't forget to take proper precautions for spending more time outdoors. Sunscreen for the fair-skinned, insect repellant for the more wild natural areas, and sunglasses and drinking water on hand are all smart ideas to keep your outings safe. It would be wise to also be sure to leave home with a fully charged cell phone so you don't get caught out having run out of power.
Walking, playing, and enjoying the great outdoors shouldn't be a chore fraught with pain or difficulty. Physical Therapy Doctors of Florida's specialty is helping you move without pain. Our Licensed Physical Therapists and Assistants are passionate about identifying and rehabilitating people's physical dysfunctions, instead of merely masking painful symptoms with prescription opioid drugs or needlessly resorting to surgery. No matter whether it's back or neck pain, joint inflammation, balance problems, or just a general sense of recognition that you need a greater level of fitness for daily tasks, Dr. Mullis' team draws from a wealth of educated knowledge and practical experience to set you up with a specific plan that will get you back to that healthy, active lifestyle you desire. Contact us today to find out how we can help you! Call us at (941) 264-1414, email info@ptdoctorsfl.com, or send a direct message here.