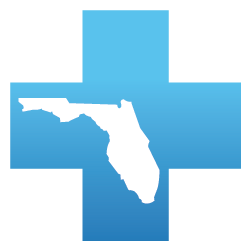 Doctor-diagnosed arthritis affects nearly 53 million Americans and is the number one cause of disability in the United States. Many people think it is something that only harms the elderly, but there are multiple types of the disease that can cause pain to people of all ages. As the month of May is Arthritis Awareness Month, we thought it would be a good opportunity to explore how this disease can be helped, and even prevented.
"Arthritis" is really an umbrella term that covers many painful conditions of the joints, tissues around the joints, and other connective tissues. It broadly refers to inflammation or swelling of one or more joints. Although it's incredibly common it is by no means untreatable, so a diagnosis should be assessed by a pain specialist who can assist you with your rehabilitation and progression towards moving without pain again.
Osteoarthritis is the most common form of arthritis. According to the Centers for Disease Control and Prevention, over 32.5 million Americans suffer from this type of joint cartilage degeneration. You might think that the "wear and tear" of tissue would only be worsened by increasing your physical activity, but in reality, sometimes we need to learn proper movement patterns that enable us to be active without exacerbating the pain. It may initially seem counterintuitive, but The CDC actively recommends physical activity for people with arthritis. Our Certified Physical Therapists specialize in helping people correct imbalances, strengthen supportive tissues, and give their bodies a chance to recover without having to resort to medication or surgery.
The CDC's Physical Activity Guidelines for Americans recommends 2 hours and 30 minutes (150 minutes) of moderate-intensity aerobic activity every week. Here's a starter list of joint-friendly exercises that also happens to be full of activities that are common right here in Manatee and Sarasota. These exercises can be broken down into multiple small sessions throughout the day to reach the time-goal of the guidelines. The CDC also suggests muscle strengthening activities that work all major muscle groups (legs, hips, back, abdomen, chest, shoulders, and arms) at least 2 days per week. If you experience pain with movement these guidelines may sound implausible or intimidating, but Physical Therapy Doctors of Florida's expertise lies in assessing a realistic starting point for your particular situation, and incrementally adjusting your program to facilitate progression out of your pain and back into moving with confidence. Our Physical Therapists know how to construct an efficient and safe program optimize your recovery.
The Arthritis Foundation recommends Physical Therapy as a means of getting you moving safely and effectively. You don't necessarily need to go down the route of surgery or opiate drugs to deal with your arthritis. Schedule an appointment with one of our Physical Therapy Professionals to find out what they can offer you. You can call us at (941) 264-1414, fill out the online form here, or email us at info@ptdoctorsfl.com. We're located in Bradenton, conveniently in range of all Manatee and Sarasota Counties. Check out our Client Testimonials and Facebook Reviews to hear from our many happy success stories. We look forward to crafting a treatment plan customized just for you and helping you get back to moving without pain!