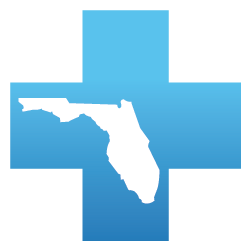 Since 1981, National Physical Therapy Month has raised awareness about the importance of physical therapy in helping people find relief from pain, improve mobility, and live healthier lives. Physical Therapy Doctors provide alternatives to surgery and pain medications, and are determined to get you moving again without pain. They specialize in speedily and safely keeping you on track in your recovery from accidents and prior surgeries, and they do it while being a personal point of encouragement and accountability to you on your journey to wellness.
According to a recent report by the Centers for Disease Control and Prevention, an estimated 20% of American adults have chronic pain and 8% of U.S. adults have high-impact chronic pain. The CDC also informs us that doctor-diagnosed arthritis affects approximately one in four (54.4 million) U.S. adults. The sad reality is that pain is the norm for many people, but the encouraging truth is that it doesn't have to be. Physical Therapy Doctors of Florida's specialty is not only accentuating recovery, but foundationally strengthening people's bodies so that they are not as prone to future injury, quicker to recover, and able to get back to doing the activities they enjoy without pain.
Physical Therapy Doctors of Florida are dedicated to helping the members of our community to live more active and fulfilling lives by maintaining and improving their overall health and fitness. Even if you do not need to rehabilitate a specific injury, or if you are not trying to avoid potential surgery for a problem, you need to incorporate a routine of physical activity to help lose and keep off excess weight and to maximize your longevity. Physical Therapists are specialists in assessing your current fitness and activity level, as well as your particular abilities and limitations, and  know how to handcraft a realistic strategy that personally fits you. The second edition of the Physical Activity Guidelines for Americans from the U.S. Department of Health and Human Services states that 80% of U.S. adults and adolescents are insufficiently active. You don't need to launch yourself into a one-size-fits-all popular media workout regimen. Let our experts guide you through a tailor-made routine that can both rehabilitate and bring you to a higher level of fitness for life. Regular physical activity will:
Improve memory and brain function in all age groups.
Protect against many chronic diseases.
Aid in weight management.
Lower blood pressure and improve heart health.
Improve your quality of sleep.
Reduce feelings of anxiety and depression.
Improve joint pain and stiffness.
Maintain muscle strength and balance.
Increase life span.
A huge benefit to working with a Licensed Physical Therapist is that they won't seek to merely mask your pain with medication. The CDC includes physical therapy on its list of options for managing pain without opioids. As recently as 2019, 22.1% of U.S. adults with chronic pain used a prescription opioid in the last 3 months. According to HHS, prescriptions for opioid medication have increased since the late 1990s after pharmaceutical companies reassured the medical community that patients would not become addicted to opioid pain relievers. It turned out to be untrue, leading to the current opioid misuse and overdose crisis. Our Physical Therapy Doctors know how to rehabilitate your back, neck, limbs, and joints by treating the root weaknesses, imbalances, and injuries without leaving you to remain dependent upon side-effect laden drugs.
What better time to schedule a consultation with a Licensed Physical Therapist than in National Physical Therapy Month? Our comfortable clinic is conveniently located in Bradenton and easily accessible from all of Manatee and Sarasota Counties. Call us today at (941) 264-1414, email us info@ptdoctorsfl.com, or fill out our Online Message Form so we can contact you. We can't wait to help you move without pain!