Choose A Physical Therapist Wisely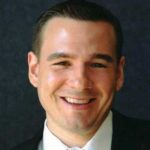 So, you've been experiencing pain or mobility issues, or maybe you're scheduled for an upcoming surgery, and it's now clear that physical therapy will be needed in your future.  This predicament may leave you asking yourself: what do I do next? Here is what you need to know to choose a physical therapist wisely.
The most important point you must understand as you navigate this process is that the power of choice is in your hands, and you have the right to select a physical therapist that best suits your needs and goals.  In the state of Florida, patients are entitled to direct access to physical therapy, which means they can see a physical therapist of their choice without a referral from a physician.  This freedom allows anyone seeking physical therapy care to research and explore their options before making any decisions, and it should help them feel confident in the choice they eventually make. Many insurance plans require a referral from your doctor in order for them to provide coverage for your services. Discuss your benefits with your insurance or call our clinic if you plan on attending for information regarding your benefits.
After finding a list of physical therapy clinics online and/or through recommendations from friends, your first step should be to make sure you'll be receiving physical therapy from a licensed physical therapist and that the clinic accepts your current insurance plan.  From there, it's up to you to determine which clinic offers services that are best suited for your needs.  For example, many physical therapists specialize in treating specific areas of the body or particular types of injuries, so if you have an injury or back, neck or knee pain, you may want to investigate physical therapists that focus on those areas.
In addition, there are certain components of care that will set one physical therapy clinic apart from the next, and make them a much more attractive option for you.  Your first visit should include a one-on-one appointment between you and your physical therapist, in which updated and thorough diagnostic exams are given.  These tests help determine the proper course of care and they are an essential foundation for the physical therapy that follows.  Clinics that don't hold value in this step should raise a red flag for you.
Physical therapists should also never use physical agents like heat, ice, ultrasound and electrical stimulation alone. These "modalities" should be used only when in combination with prescribed exercises and other "hands-on" treatments in order to improve their effectiveness.  It's also necessary that physical therapists progress and change the treatment program as time goes on according to the response of each patient.  All the while—and perhaps most important of all—the physical therapist should be engaged in an open dialogue with each patient, explaining the "why" and "how" of treatment and listening to their feedback in order to ensure they are both on the same page.
At Physical Therapy Doctors of Florida in Bradenton, FL, we pride ourselves on providing exceptional physical therapy services that feature the most important qualities desired by you.  We carefully plan our treatment plans based on the initial visit, which include the most effective strategies out there, and value the input of each patient as they go through the treatment process.  We guarantee your voice will be heard.
So if want to choose a physical therapist in the Bradenton area, look no further.  Physical Therapy Doctors of Florida, FL is your best bet to get you moving again with less pain in your life in a manner that's ideal for you.  Call us at 941-264-1414 for more information or to schedule an appointment.