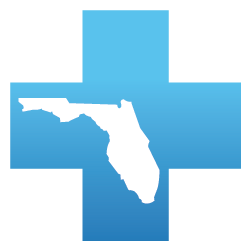 It's Autumn in Bradenton
The Fall Season officially began Wednesday, September 22, 2021. Here in Manatee and Sarasota Counties we are blessed with mild, comfortable autumns that are generally neither too hot nor too cold. In fact, November is considered to be one of the most comfortable months of the year here. The pleasant temperatures, low humidity and rainfall, and of course almost no possibility of snow, makes for a time conducive to outdoor seasonal fun. Whether you're looking for a variety of athletic activities, shopping, music, or light recreational events, there's no shortage of fun to be had here on the Gulf Coast of Florida.
For those who want to enjoy some physical exercise outside the walls of the gym, there are a wide range of classes and group activities to match any level of fitness. Yoga is low-impact and easy to tune to how much effort you can or want to put into it. The beautiful and relaxing venue of the Marie Selby Botanical Gardens offers a special Yoga in the Gardens class Mondays and Wednesdays throughout November. It's open to students of all ages and experience levels, so feel free to jump in even if you're new to this trendy fitness activity.
Another healthy, though more challenging light workout to try is kayaking in Sarasota bay with a wildlife interpretive guide from the Mote Marine Laboratory & Aquarium. You need not worry about long sun-exposure, because there won't be any. Full Moon Paddles at dusk are planned for November and December on the 18th and 19th of both months. If you're more of a morning person, you can also discover Sarasota Bay's animal life like dolphins, manatees, birds, and more with a Morning Paddle starting at 8:30 am on multiple dates the next couple of months.
Perhaps you'd like to combine the great outdoors with an educational experience minus the work out. Manatee County offers everything from bird-viewing to mushroom identification, from seashells to storytelling. Use this interactive calendar of events to help plan your autumn. Of course there are child-friendly options like gopher tortoise viewing and Christmas holiday cheer. Yes, winter doesn't begin until 4 days before Christmas this year, so there will be plenty of associated events that technically fall in the fall.
Food, live music, sand sculpting lessons, and of course big time competition are all in play at America's #1 beach, Siesta Key. You can enjoy all these things this month at the Siesta Key Crystal Classic International Sand Sculpting Festival. Check out all the happenings with their Festival Schedule. For a completely different style of entertainment, but also held outside with all the typical festival type of activities, you might be so adventurous as to try the Sarasota Medieval Fair. The overall theme this year is Scottish, with weekends hosting more specialized theming opportunities.
Shopping is fun any season, with autumn being no exception. The Downtown Bradenton Public Market takes advantage of the comfortable weather by holding outdoor events on Saturdays featuring more than 40 vendors offering local produce, art, crafts, music, and more. There's even free parking, and dogs on leashes are welcome. For a more high-end experience involving Porsches and seaside dining, check out St. Armand's Circle of Events & Happenings. Many of the local shops there will be offering savings galore at the Fall Sidewalk Sale, November 13th and 14th.
If physical pain or dysfunction is limiting your ability to enjoy the fall season, please give us a call at (941) 264-1414. Our team of licensed Physical Therapy Doctors and Assistants possess the know-how and the passion to treat your issues through non-surgical and drug free therapy. You can also contact us directly via our online form here, or email us at info@ptdoctorsfl.com. Physical Therapy Doctors of Bradenton is dedicated to helping you move without pain.