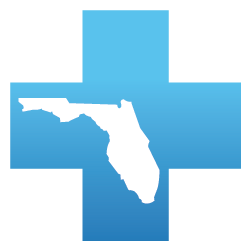 The Benefits of Aquatic Exercise and Public Pools in Bradenton & Sarasota
Aquatic exercise is a fun and effective way to engage in healthy movement without overly loading the joints or requiring you to bear much weight. Working out in the water will reduce jarringly repetitive foot-strike forces (i.e. from running, jumping, or walking on hard surfaces) that can burden muscles, tendons, ligaments, and bones, and it helps to minimize the risk of stress or injury to sensitive body parts. Your weight decreases the deeper you submerge because the water your body displaces causes you to be buoyant. If osteoporosis, nagging injury pain, or arthritis causes you to shy away from activity on land, pool exercise may be an ideal starting point for you to build endurance and strength while burning some extra calories.
Even with recent decreases in the availability of public spaces, we have several open local options with pool access. For recreational use or lap swimming, you can reserve a lane for 45 minutes for only $3 at Manatee County's G.T. Bray Aquatic Center. Other inexpensive pools close to home are John H. Marble and Willie J. "Bro" Clemons Jr. Alternatively, for those not interested in swimming, water-based group fitness classes are also back in action, including Aqua Fit and Aqua Zumba. Aqua Fit requires no swimming experience and offers timed intervals using the water as mild resistance during your coach-led exercises. All levels are welcome! Aqua Zumba incorporates Latin music such as cha-cha, merengue, and salsa into a dance move inspired workout. You can find information about reserving your spot for either of these classes here. If Sarasota is a more convenient location for you, Sarasota Memorial has Aqua Challenge classes on Mondays and Wednesdays throughout July.
There are many health promotive exercises you can perform on your own in the water if you don't want to be limited by predetermined group class times.
Start by water walking: Wade into about waist deep and walk back & forth, essentially as you would on land. Try not to walk on your tiptoes; treat it like you're still on dry ground. If you want to burn more calories or increase the intensity, add in more exaggerated arm swinging as though power walking.
Build upper body strength: You can focus on your upper body by standing in one place at a depth such that only your neck and head are above water, then raise your arms out to the sides and make small circular motions just beneath the surface. Count to 15 and then reverse motion.
Focus on legs: To direct more attention to developing leg strength, stand at waist depth, hold on to the pool's edge, facing the wall, then swing one leg out as far as you can. Hold this position for 5 seconds, then do the same in the other direction. Do this for 10-15 repetitions per side.
More ideas: See this link to view an entire guided water workout on video.
Exercising in a pool is a great way to work around existing pain, but in order to treat and actively work towards eliminating it, you may need a professional physical therapist. Our certified physical therapy doctors specialize in helping you move without pain. Our team is conveniently located right here in Bradenton, Florida. We're ready to address your back, neck, shoulder, knee, or any other joint pain, so give us a call at (941) 264-1414, email Info@PTDoctorsFL.com, or send us a message here.