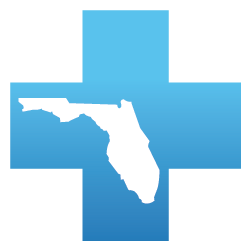 It's Wintertime in Sunny Florida!
Unlike so many other parts of the country, Florida can boast of year-round outdoor activity – even in the middle of winter. In the first month of this new year there are more than enough local events and activities happening here in Manatee and Sarasota Counties than most people will have time to attend, so let's go over a sampling in a few different categories.
Our region is renowned for fine art and high quality décor and home goods. The Lakewood Ranch Fine Art Festival will showcase a gallery featuring a wide range of all art media, everything from painting and sculpture, to photography and jewelry. Admission is free, so it won't cost you anything unless you find something you want to add to your personal collection. Plan to be there January 21st and 22nd on Lakewood Ranch's Main Street. If you prefer more classic pieces, you'll want to browse the collection of antiques at The Sarasota Antiques Show on the 28th and 29th. It will be an elegant exhibit and sale in-doors with air conditioning. Looking for more modern home furnishings beyond you've already seen in the local shops? The Sarasota Bradenton Home Show will give you exposure to 250 exhibitors at the Robarts Sports Arena January 20-22.
Of course January also offers more general food, music, and kid-friendly events. Rides, contests, shows, food, and more await at The Manatee County Fair. This fair runs for 10 days after opening on the 12th. If Sarasota is closer to home for you and you still want a similar experience with rides, food, and games, then the Sarasota Winter Carnival can be your destination, January 12-16. A more laid-back experience to which you can bring your chairs and leashed dogs is Music on Main in Lakewood Ranch, the first Friday of every month. The free admission Sarasota Seafood & Music Festival will be held the final weekend of January at JD Hamel Park. Seafood, meat, and vegetarian options will be cooked on-site for you to enjoy while listening to an array of live bands. A marketplace of arts & crafts will also be there for you to meander through.
To combine health & wellbeing with viewing some of earth's natural wonders, sign up for a Manatee Yoga session at the Bishop Museum of Science and Nature for an indoor experience, or to get some sand between your toes and possibly spot wild dolphins, Anna Maria Island will be hosting Beach Yoga every Sunday morning this month. For some physical activity  in a natural setting apart from yoga, check out Saturday Mornings at The Nest. There you can traverse a boardwalk, climb to the top of a crow's nest, and even exit the building via a slide. It's a free program every Saturday at 9am. The Nest also conducts Sunset Tai Chi classes that you can sign up for here, along with many other fitness and activity oriented meetings.
If you suffer with back or joint pain, moving around and enjoying the local offerings can become more challenging than it needs to be. Licensed Physical Therapists are experts in helping you move without pain; and they accomplish it without prescription medications or surgery. Get prepared to have fun and enriching cultural experiences by first attending to your most important asset: your health. Call us today at (941) 264-1414, email info@ptdoctorsfl.com, or send a direct message to schedule an appointment or get more information on how Physical Therapy Doctors of Florida can assist your recovery from injuries, arthritis, muscular imbalances, or general mobility problems.