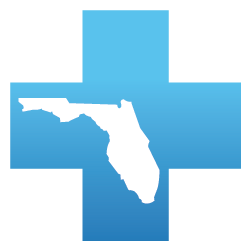 New Year's Resolutions You Can Stick To
The beginning of each new year brings a feeling of a fresh start, a time to let go of the past and embrace your future with newfound hope and vigor. As we relish this time of euphoric optimism, we inevitably stack up a list of quality-of-life-improving resolutions. Nearly half of Americans make resolutions each year, so you are not alone! Unfortunately, fewer than 10% of them will maintain these healthy habits for more than a few months. Far fewer still are successful in making sustained positive lifestyle adjustments.
Not surprisingly, exercising more, eating more healthily, and losing weight make the list of the top 5 most common resolutions that Americans made going into 2020. No one would be astonished if they were right near the top of the list this new year too. We expect these will possibly gain in popularity when taking into consideration the fact that many people gained extra weight this year and were all around less physically active in the midst of quarantines and COVID restrictions. Given the state of our bodies (and mental health) nationwide, it is important we make these decisions for health and find ways to stick to them!
What is the point of making resolutions you are bound to break? Is there a way we can be smarter about this process to increase our chances of success? What steps can we take to increase the likelihood of adherence to our new ambitions? Here are a few keys to help make the most out of your 2021 goals:
Set attainable goals. Make sure your resolutions are not so lofty as to be unreachable. There's no reason to set the bar so high that you can't make progress in any reasonable timeframe. If you have a big goal, try breaking it down into achievable steps. Even with the end goal in mind, setting incremental steps as mini-goals on your way to the overall desired end result makes it easier to chip away at what may be a long-term investment.
Be specific. You have to be able to identify when you have and have not held up your end. Saying you are going to "work out more" isn't easy to quantify. Goaling yourself to work out at least 15 minutes every day, or 30 minutes 3 times a week, is something you can mark on your calendar and celebrate when you achieve.
Celebrate your victories. Tying a reward or an incentive to hitting your goal each day or week is a great way to keep yourself going. It's very encouraging to hit those micro-goals, and it reinforces the fact that you're on the right track when you can see measurable progress.
Don't be too hard on yourself. No matter what goal you choose, it's not something you can do all at once. You have to take it day by day. Some days will be better than others. If you break your streak or fall off the wagon, get right back on it! Find that sense of optimism you have right now and go at it again. Success is not about never failing, it's about how quickly you get started again.
Whether you want to lose weight or get in shape, setting yourself up with someone who has the skills and knowledge of how the body works will help you remain committed, and the encouragement of a like-minded person who has a history of success will bolster your resolve to fulfill the challenge.
It's certainly difficult to commit to an exercise regimen when you have the limitations of back or joint problems, but you don't have to allow pain or any other physical dysfunction to remain a barrier between you and a healthier lifestyle. Physical Therapy Doctors of Florida has the professional expertise and extensive experience to help you move without pain again. Our team knows how to construct a pain-free workout personalized just for you. Whether your pain was caused by an accident, injury, sedentary lifestyle, poor posture, or age, our Physical Therapists will assist you and get you back to a healthy, active, and pain-free lifestyle. We're conveniently located to serve all of Manatee and Sarasota Counties. Give us a call at (941) 264-1414, email info@ptdoctorsfl.com, or send us a message on our Contact Us page today, and again, Happy & Healthy New Year 2021!